Latest New Appointments
2 March 2016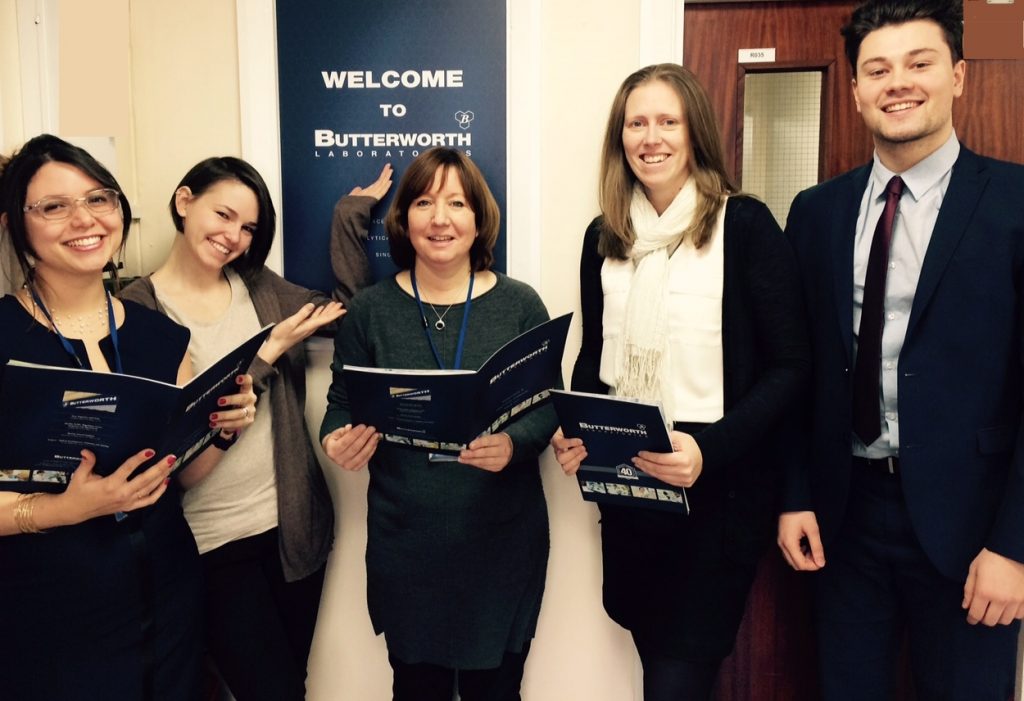 During the past few months Butterworth Labs have welcomed 5 new starters into their team:
Jamie Summerland – Trainee Admin, Gosia Brodacka – Trainee Analytical Chemist, Maria Subrani – Trainee Analytical Chemist, Helen Moore – Health & Safety Support and Rebecca Dodds – Senior Project Manager
We asked them what they thought about their first few months of working with us:
Jamie Summerland: "Butterworths' close-knit environment, where each member of the team are not just colleagues but friends too, runs parallel to a strong aspiration to achieve excellent analytical services, which is what makes this business really unique."
Gosia Brodacka: "Helpful people with a lot of knowledge, working to high quality standards, I am learning something new everyday … This is the job I've dreamed about"
Maria Subrani: "My first few months here have been AMAZING. This lab is wonderful. Everything is organised, the Quality System is perfect and the atmosphere is very nice and friendly. I really love working here."
Helen Moore: "Butterworth is a great place to work; the people are very nice with a pleasant working atmosphere. I also think that employees are treated fairly."
Rebecca Dodds: "I have known of and worked with Butterworth's for many years and am extremely pleased to have joined a company with such a good and well-deserved reputation."
We expect to welcome more new starters in the near future as the labs keep expanding to meet the increased demand!