Christmas Newsletter
21 December 2020
MERRY CHRISTMAS FROM ALL AT BUTTERWORTH
It's been an eventful year for everyone, so in addition to our Christmas Opening Times, here's a round-up of what has been happening at Butterworth…
Seasonal Opening Times
As well as enjoying the festive season, we will also be commencing the next stage of our exciting laboratory extension and work on this will continue between Christmas and New Year to avoid unnecessary disruption to our services.
We will be closing at 12.00pm on 24th December and will re-open at 9.00am on 4th January, 2020. Please ensure that you samples for testing arrive at our laboratories on the 23rd December at the latest.
Message from David Hawkins
2020 has been an eventful year in many ways. Despite the challenges faced from both the Covid-19 pandemic and the looming Brexit deadline, we have managed to forge ahead with the construction of our new building. I am delighted to announce completion is scheduled for the end of January 2021. Throughout this difficult year I have been impressed with the resilience and adaptability of our staff who have kept operations running under unusual and often challenging circumstances. Like most businesses, we have many people operating from home and despite this our laboratories have remained productive throughout. This is testimony to the professionalism of our managers and employees alike.
So, what of 2021?  We have a lot to look forward to.  The completion and occupation of our new building will provide us with some welcome additional laboratory space. The primary beneficiary of this will be our Projects team who will pioneer innovative new areas of work to add to the already wide range of testing we currently perform for our clients. This is an exciting development and one which will put us in a much stronger position going forward. The uncertain waters of post-Brexit UK means there will be challenges ahead but there is now a Covid-19 vaccine and our preparations give us confidence that Brexit will not have a major effect on our services. Overall, we are looking forward to 2021 and we wish all of our clients and suppliers the best of fortunes for the year ahead.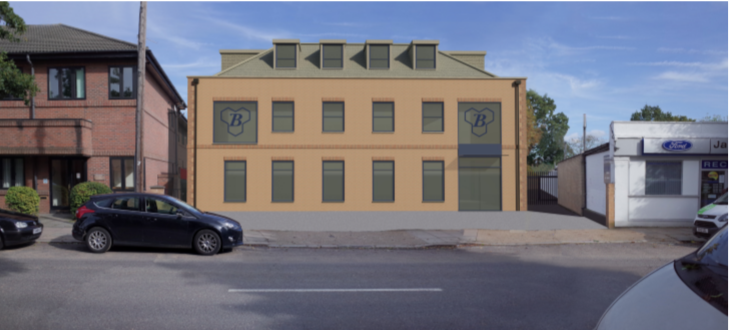 Expansion of Waldegrave Road Facilities
We are glad to say that the much-awaited expansion of of our Waldegrave Road laboratory site is nearing completion.  The contractors arrived in early 2020 with an expected completion date for the end of October. Unfortunately, the lockdown in April and the subsequent need to adapt to new working practices due to Covid, mean that we now have a new estimated completion date for the end of January.  This is the first phase of a larger expansion project that will see the provision of much needed offices, larger sample reception and storage spaces and balance room.  We are already looking at the next phase to make use of the new space created in the original building by this first phase
Instrument Investment
During 2020 we have Commissioned 4 UPLC/HPLC Systems to replace older HPLC systems as part of our ongoing instrument upgrading plans, which also includes replacing a number of our GC instruments through 2021. We also commissioned an LC-MS in Q2 2021, but further development work on new methods etc. was set back by having to prioritise our routine QC Services for our regular clients through the coronavirus crisis. We have just purchased and are awaiting the delivery of a new Amino Acid Analyser which is planned to be commissioned around the end of Q1 2021.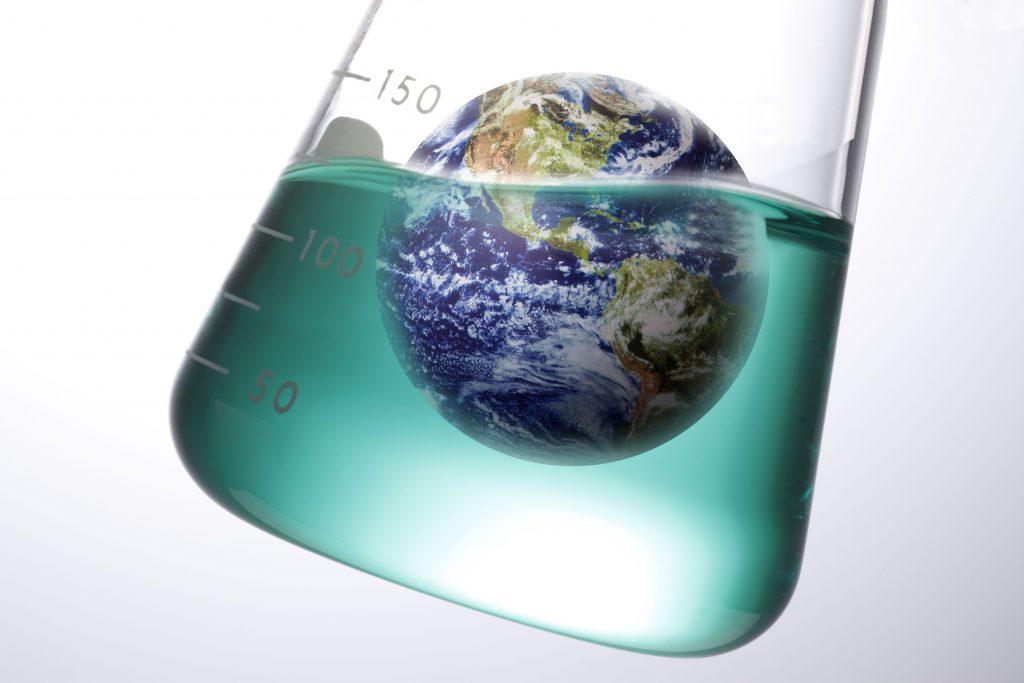 Green Initiative
As indicated in our last Newsletter, the company has put together a Green Team in 2020 involving both Managers and both Analytical and Administrative staff to act as Green Champions from each department within the business and to get as many people thinking as green as possible, and to try and implement change.
It is our aim in 2021 to get Certification of our company by My Green Lab (https://www.mygreenlab.org/), which is considered the global standard for laboratory sustainability best practices.  We will also be upgrading the remainder our Fume Hoods with new more efficient systems to give greater capacity and to make us more environmentally friendly. In 2021 we will be sponsoring the Richmond Business Awards award for 'Best Business for Environmental Sustainability"
Your Views on Outsourcing to Contract Testing Laboratories
As a Contract Testing Laboratory, we are always looking to improve our services to clients.  After a challenging year, we are now considering how to best invest in new technologies to assist us in providing a more effective, reliable and a better experience in general.  Here is a link https://www.surveymonkey.co.uk/r/C8TRNNJ to  a short questionnaire that should take about 3 minutes to answer, allowing you to share your thoughts.
Charity Fundraising
The company continues to support its staff in a number of fund raising activities such as, Children In Need, Macmillan Cancer Research and Shooting Star Children's Hospice, which are organised on a company wide basis.
This is in addition to individual members of staff undertaking their own sponsored events. To encourage this, the company also makes some provision of paid absence for staff working for charities, in their own time, on a long-term basis.
This Christmas, the money saved on not purchasing and posting Christmas cards is being donated to Princess Alice Hospice.
Once again we wish you a very Merry Christmas, a successful New Year and look forward to working together in 2021.